"The world depends on three things – On Torah study, on the service [of G-d], and on deeds of kindness" (Ethics of the Fathers). 

Agudas Achim Anshei America Yerushalayim operates a free loan society as part of their activities of charity and chessed (kindness). The loans are given to anyone who asks, with priority and the sum being provided dependent on each individual request.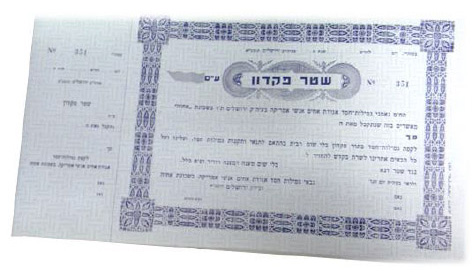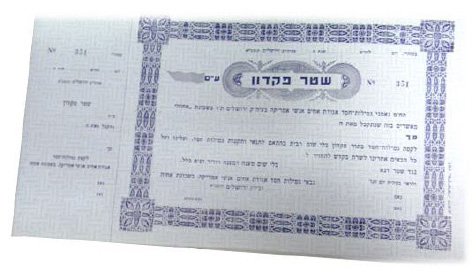 When the Agudas Achim Synagogue was built in 1934, the synagogue also established a special gemach, initiated by the vice chairman of Agudas Achim, Rabbi Tzvi Kaufman, ztz"l. The members of the community and synagogue attendees decided to participate in the good deeds, and made sure to donate money to yeshivas and needy people.
Today, Agudas Achim Anshei America Yerushalayim grants interest-free loans as part of its charitable activities and in fulfillment of one of the Agudah's goals.
The decision regarding the size of each loan is based on the individual request. 

Deposits to the gemach are welcome. 
Priority in granting loans goes to gemach members! 
You can become a gemach member by making a one-time deposit or a standing order, using the attached form.
To download the form for requesting a loan, click here
To download the form for a promissory note, click here
If you want to help us hold the Gemach click here: